We are hoping to help any crafty person or group. So we give shelf space to individuals in the hope that they can sell their creations.
We have the following people
Kristine Ackerman Pottery Email: Krissy.A@comcast.net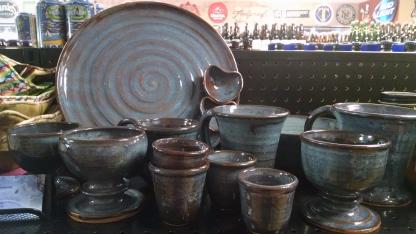 Krissy has created some of the following. Coffee cups, Shot glasses, Wine goblets, Beer steins, Bowls and Chip platter with Dip bowls.
Patricia Marie Designs Email: Sewcrftyme@Aol.com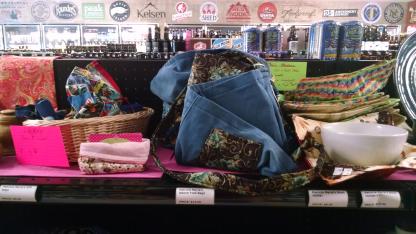 Patricia makes small bags, Hot bowl Coolers, Wine bag holders, childrens aprons. If you need something, she will create anything which you desire.
Scrubby Bumkins Country Crafts
Email: scrubbybumpkins@yahoo.com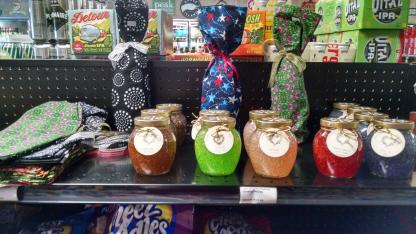 She specializes in Smelly Jelly's and Wine bags. Her bags are very nice in 30 different colors.