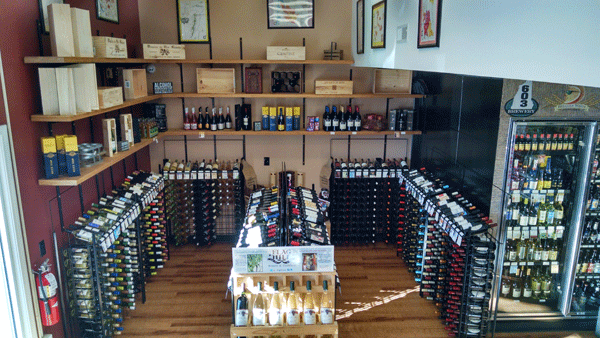 We are at 172 different bottles of wine. 4 different Saki's and 10 different Meades. Below is the current list of wines available at the state warehouse in Concord.
Moonlight Meadery
Last Apple
Kurt's Apple Pie
Desire
Fling
Wild
Hermit Woods Winery
Blueberry Apple Cider
Apple Cider Reserve
Apple Cider Firewood

Sap House Meadery
Sugar Maple
Vanilla Bean
Hopped Blueberry
Traditional
Ossipioja
Zorvino's Vineyards
Fragole Z
Bacca Z
Mango Magnifico
Peaches Z
Cherrie Z
Skinny Guinea Pinot Grigio
Skinny Guinea Red
Dancing Guinea Chellaz (Red Wine)
Maple Apple Wine
Pears Z
Cranbree Z
You can sort the information by the column header.
| Year | Description | Origin | Producer | Size |
| --- | --- | --- | --- | --- |
| {@Bottleyear} | {@Description} | {@Origin} | {@Producer} | {@Size} |